Empower Learning By Openly Sharing Your Institution's Collaborative Content
Why sharing your content is beneficial for you and the rest of the world and how Grasple can help you share your material.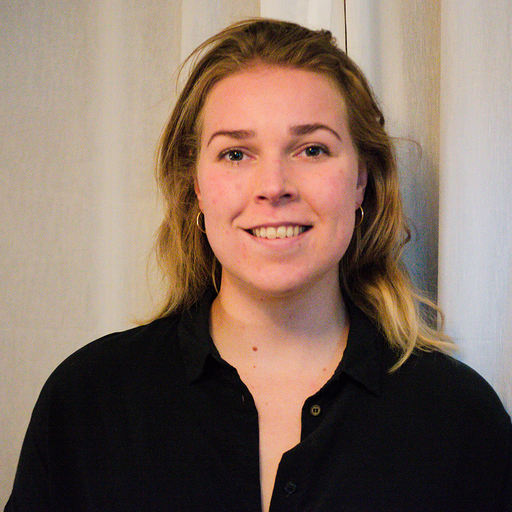 by Kristie Goorden
Grasple Content Team
This article explores the growing trend of openly sharing educational materials, despite the challenges involved. It provides examples of how to overcome obstacles and highlights the benefits of sharing content with diverse audiences. If you're interested in learning more about the advantages of open education and how to navigate its challenges, this article is a valuable read.
Join the world of open education
Open education: a relatively new term that pops up more and more in the workfield. What is it exactly, what role does Grasple play in it, and why would your institution even consider engaging in it?
Open education is an approach to learning aimed to make educational resources accessible for everyone to both use and contribute to. The working principle in short: educators share their content with the online community, so that their colleagues around the world can revise and build on it. This way, the quality of educational content is maximized and it is freely accessible to anyone! To dive deeper into the topic read our blog posts on "What are educational resources and for who" and find an overview of the "Pros and Cons of using OER".
In order to boost open education, Grasple strives to make it as easy as possible for educators to contribute their share to the body of openly accessible materials. To that end, we have created a digital tool that is simple and intuitive, and we keep on collecting feedback from our users to improve it. On top of that, the Grasple website houses a collection of help articles for those who want to get started with sharing and editing - or get better at it. Our tool is built in accordance with the ICT open standard, meaning that all content created in it can easily be imported into other open-standard tools. Your content is thus not tied to Grasple, and you can quickly hop to a different tool if you ever change your mind.
Now what's in it for you?
Being part of the change is not the only benefit of sharing your content. Using an open content platform offers marketing opportunities for your university as it increases your visibility and reach way beyond your classrooms. Plus, it enables you to receive feedback on your exercises from a large community of students and professionals, which will help you improve your materials in a more efficient way.
Sending your content out into the world
We can imagine you have doubts about openly sharing your institutional content online with the rest of the world. Let us try and clarify that process.
Grasple offers you the possibility to upload your exercises anonymously, without losing any of the benefits of content-sharing. This allows you to see how members of the community value your materials. If you want to link your institution's name to your content at a later moment, this can be done easily for all your exercises at once. Of course, it is also possible for your institution to stay anonymous while continuing to share your content.
Copyrights and licenses can be implemented in the Grasple tool, so that you can share your content with our community without losing the ownership rights. The licensing is visible in each exercise to secure this. If you choose to, your institution's name will be included in the license for all material you have created or adapted in Grasple. This way, apart from legal purposes, the licensing serves both as a way of showcasing your institution as well as a sign of quality of the resources.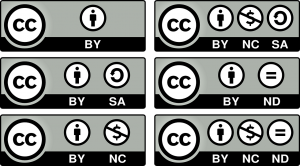 The different types of available CC (Creative Commons) licenses
Some practical answers
Easier said than done? Here are some practical need-to-knows, so you can sketch out your pathway towards content-sharing.
In case you are wondering whether your course fits into our collection: it does. All topics are valuable additions to the community content. Grasple was born from the need for more practice material for higher education statistics courses. Nowadays, it includes courses on many different topics in the fields of science, engineering and economics. High-school level courses and subjects other than statistics have both proven to be very suitable for the open education model.
The Grasple tool is designed to make sharing easy: its architecture allows for one collection of exercises to be accessed from infinitely many courses. Making your existing collection available for the community takes only a few clicks. The correct placement and organization of content on the platform is in our hands. Your teachers are free to provide separate collections in their teacher account: we will put them in the right place and make sure they are accessible in the correct community courses.
Once you have shared your collections, there are several ways to go about the management of your digital content. Some institutions have assigned this task to a central in-house content creation team. It is also possible for teachers to manage their own content. Due to the design of the tool, exercises can constantly be added, changed and improved while a collection of exercises is in use. Grasple has developed a convenient version management construction, making it easy for teachers to create new exercises for in-use courses, save conceptual versions of exercises and go back to earlier versions, all in a structured way.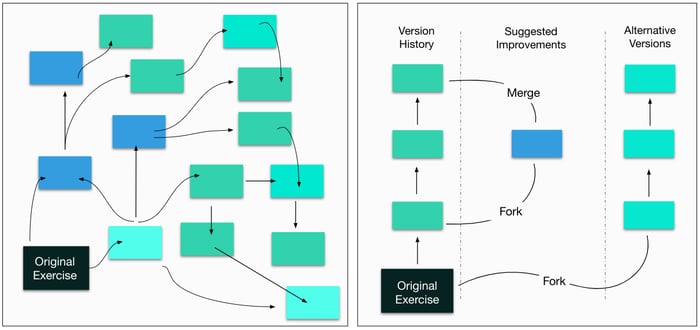 Grasple (2023). Visualisation of Grasple's version control structure
To find out what Grasple can do for your institution, we invite you to try out our teacher account. This account is free of charge and allows you to explore the Grasple environment. You can sign up for a teacher account here.
"The United Nations (UN) has emphasized the importance of open education as a means of achieving its sustainable development goals. In particular, the UN has recognized the potential of open education to expand access to quality education, improve the skills and knowledge of learners, and promote lifelong learning opportunities for all. The UN has also emphasized the need for open education to be inclusive and equitable, ensuring that marginalized groups and underserved communities have equal access to educational resources and opportunities."
United Nations (UN)
Statement on open education