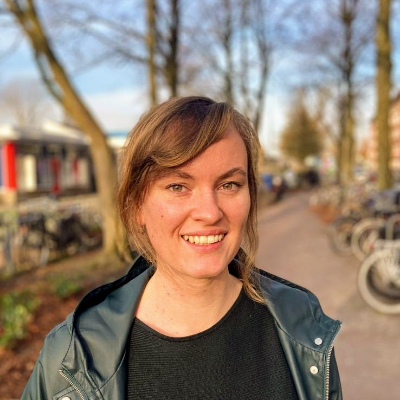 by Ellen Hoefsloot
Project Manager at Grasple
On the 4th of April, Grasple organised her first Teacher Day in the Teaching and Learning Labs at the Utrecht University. Over twenty teachers came together to talk about blended learning, open education and the use of Grasple in their education.
The teachers' backgrounds varied strongly: they came from different universities and universities of applied sciences throughout the Netherlands, with an expertise in mathematics, statistics and/or research methods. This meant that many unique perspectives were offered in the discussions and workshops.
At the end of this energetic afternoon all teachers went home with fresh ideas and insights. A promising start.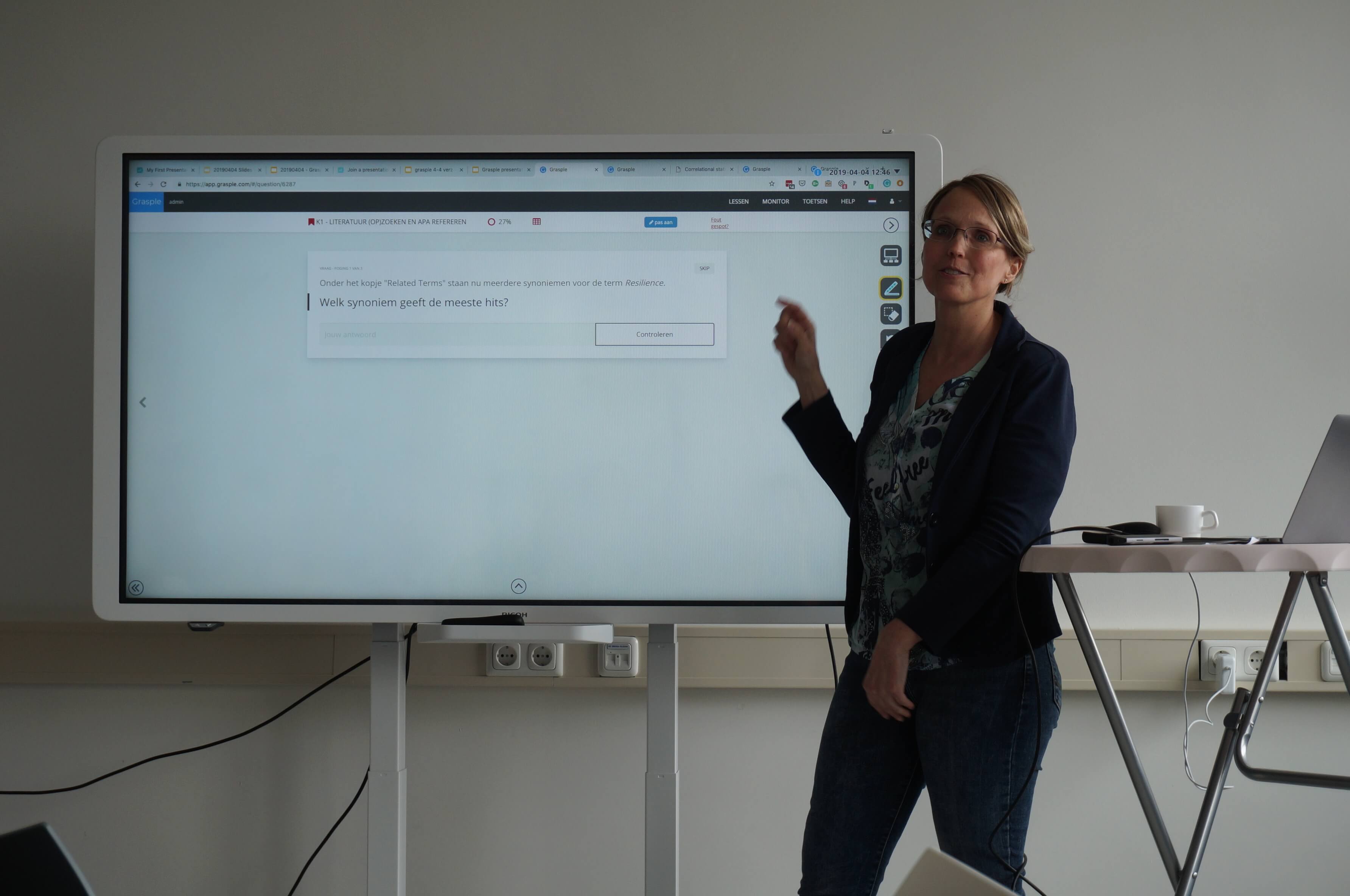 Interactive tutorials and Shiny apps in Grasple
Kirsten Namesnik shared her best practices in using Grasple as a guide for SPSS tutorials. In her unique and hands-on approach, students learn what a sampling distribution is using correlations instead of the population mean. In combination with a tool to compute and visualize correlations (using R Shiny apps), she uses Grasple to personalize her large-scale education.
You can download her full presentation here: download link.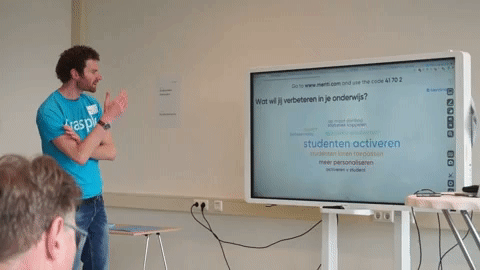 What do you want to improve in your education?
Second in the programme, Grasple's co-founder Pim gave a workshop on blended learning and its applications. The teachers were asked to share their aims and points of improvement for their education. In the image below, you can find the results in Dutch. In summary, activating students to study more and giving the students the space and materials to gain and retain a deeper and more practical understanding of the content were amongst the most mentioned aims. One option to reach that goal is to personalise education more, such that the students have the opportunity to spend more time on the subjects they struggle with most.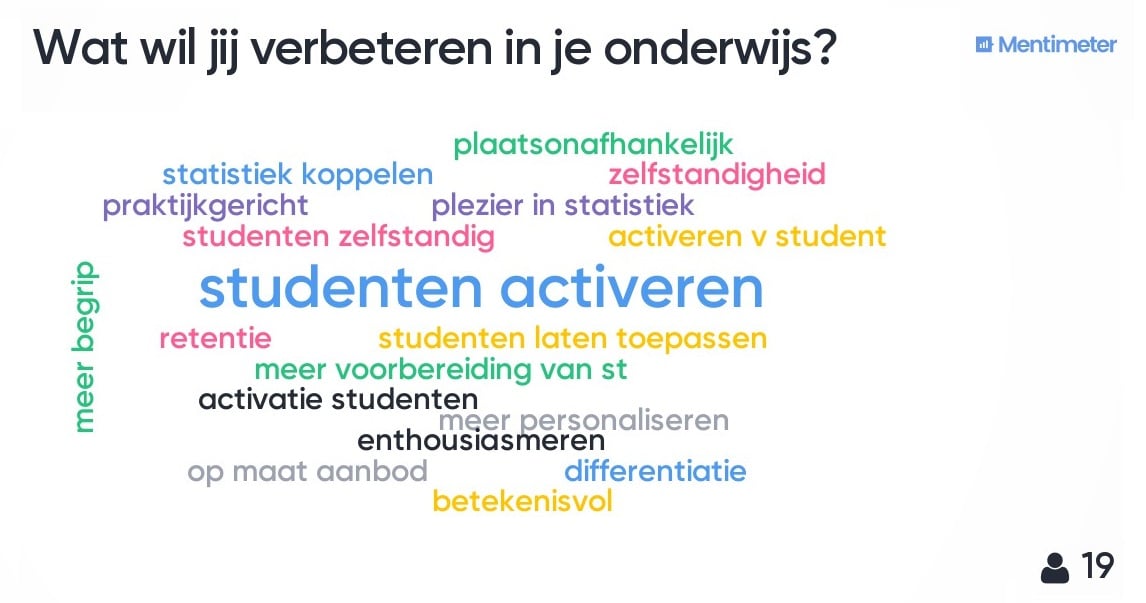 Teaching methods to mix up your education
Blended learning is a type of education in which face to face meetings are alternated with online lessons and exercises. There are many ways to do this; some possible methods are summarised in this menu.



Online and Face-2-Face
Mixing and matching different online and Face-2-Face methods, you can create your own personalized and activating course.

Expanding teaching methods
In groups, the teachers discussed what types of teaching they applied in their education, and brainstormed in which ways they could expand their library of teaching methods.


How to motivate students?
Over the past year, Hans Brink has been creating material on Grasple for his research methods course. As it wasn't always smooth sailing, he has learned a lot from the process. In his presentation, he shared what his expectations were, how the reality turned out and what he wants to improve for his next course. Download his full presentation here: download link.
What followed was an interesting discussion between the teachers on ways to activate students and how to motivate students to stay on track.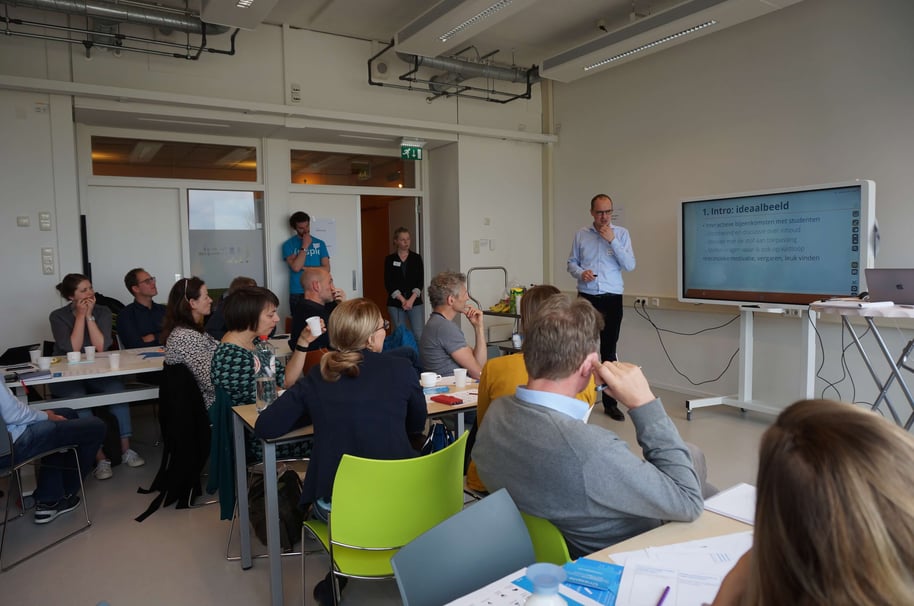 Building a community
To kick-start the foundation of the new Open Education community, Jasper from Grasple facilitated a workshop on how and where to start building a new learning community.

Your role in learning communities
First, we explored the reasons why a learning community is useful. During the workshop it became clear that there is a need for contact with colleagues.
Sharing thoughts with teachers from other institutes is always helpful, but quite often teachers even experience a lack of community within one's own university. For instance, a lot of teachers haven't met all their colleagues who teach the same subject(s).
Grasple can help teachers to get in touch with their colleagues. A good example is the connection between Huib van de Kop and Ewout Gillisen.
"Getting positive reactions of colleagues (from other institutes) when you share your materials within the Grasple community is very inspiring."
– Huib van de Kop - Teacher at Amsterdam University of Applied Sciences
When asked what withheld teachers from being an active member of learning communities the answer was simple and unanimous: time. Many people experience a lack of time and therefore have to prioritize other matters. However, building an open education community is an investment: the time you spend on making contacts, will eventually help you save time on creating materials.
Live community building
We ended the day with some speed dating and live community building. The participants were asked to form groups based on their interests, and were given the opportunity to create new contacts.
Face to face in a small group it is easy to discover if you share interests and are working on similar subjects. In reality though, it can be quite hard to find your peers. Luckily Grasple can help facilitate this process as we are in contact with many teachers who are working to innovate their education.
"The HvA shared some valuable tips for our new concept. The exchange of ideas, also with other institutes, was very useful and enjoyable."
– Ewout Gillissen - Teacher at Avans University of Applied Sciences

Do you want to be part of this online community of teachers in higher education?

We e-mail once a month. We promise we value your inbox, so no spam.